Even before the Juicy Couture necklaces, necklaces have existed as far back as 40,000 years ago. Necklaces are an important part of fashion that we cannot overlook. So many people can not feel comfortable until they have adorned their neck with a necklace. When you have a quality necklace on, it has a wonderful way of enhancing your look. This article captures the different ‌necklace types and suggests pocket-friendly but quality Juicy Couture necklaces for you.
Types of Necklaces
Necklaces exist in nearly every form and size, with something to suit every taste, occasion, and budget. There are many styles of necklaces available, and we've compiled a list of 20 that will help you harness your inner fashionista.
The Sautoir long necklace
The Sautoir refers to a long necklace with a tassel-shaped pendant at the bottom. The sautoir necklace was popular in the 1920s and 1930s, and it is frequently associated with the Art déco style. It might have one, two, or three wires. A Sautoir necklace has the advantage of being able to be changed into a multi-loop bracelet, hair ornament, or even a belt. In short, the sautoir is a very versatile sort of necklace that you can wear with a variety of outfits and on a variety of occasions. Its only flaw is its enormous size, which makes it rather expensive, especially if it is gold.
The Riviére necklace (precious stones studded necklace)
A necklace with one or two rows of precious or semi-precious stones is known as a riviére. The stones, or pearls, vary in size, with the larger ones in the necklace's front and the smaller ones towards the back. The larger stones are highlighted in this arrangement. These necklaces are small, often the size of a choker, because they are usually costly pieces of jewelry.
The opera necklace
Better known as the long necklace, the opera necklace is a variant of the sautoir necklace. It is between 70 and 90 cm long. As the name suggests, it was introduced to be worn on big nights and is usually made of gold and precious stones. It's not a necklace that you find in every drawer, in short. Worn in a single strand, the necklace should go below the bustline or even to the navel.
Coco Chanel popularized the opera necklace. This simple accessory that falls above the belly can brighten up a little black dress incomparably. Both chic and urban, the opera necklace is suitable for social and formal occasions.
The choker necklace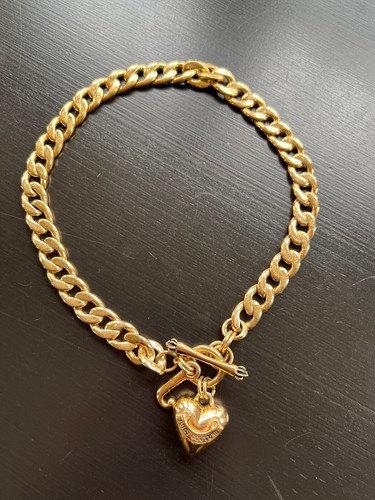 Choker necklaces are ultra-short necklaces that were fashionable in the nineteenth century and were reintroduced in the 1980s. The choker necklace is not for you if you have a short or slightly thick neck. It is excellent for individuals with long necks. An excellent example is Princess Diana, who frequently wore a pearl choker. A choker can simply be a simple chain or a thread of precious stones; the term "choker" refers to the length of the jewel rather than its thickness.
As its name suggests, people wear the choker necklace at the base of their neck. This dog collar-like necklace, which is around 40 centimeters long, encircles your neck and you can adorn it with a pendant. Choker necklaces go well with round or turtle-necked clothes. You can also wear them on a strapless dress.
Dog Collar necklace
A dog collar necklace is an extremely thin circular collar that wraps directly around the base of the neck, unlike a choker necklace. You can wear them over a summer dress or a t-shirt with no collar. These necklaces are usually quite sporty and not ‌costly.
The Princess Necklace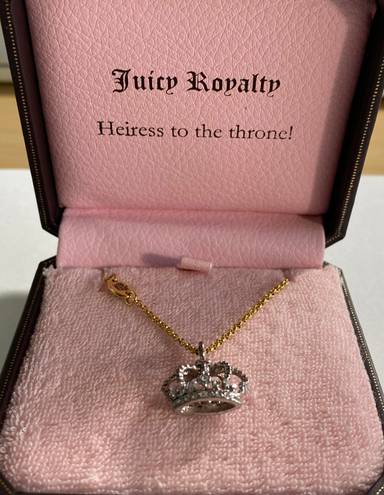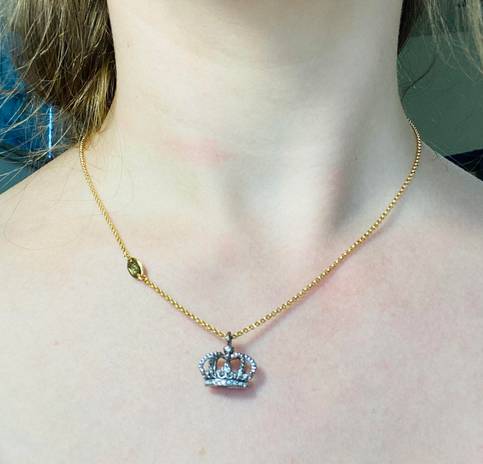 Anyone can wear the princess necklace, regardless of whether you are royalty. It's a medium-length necklace with a length of 43 to 45 cm that you can wear for practically any event. This is the traditional classic neck ornament that looks good with a more formal garment. A necklace that favors the use of more or less valuable jewels is common.
Your Princess necklace is a basic necklace in some ways because of its length; it symbolizes one of the most regularly worn necklaces. This style, which falls just below the collarbone, goes with almost any outfit and is an excellent everyday accessory. It comes in a wide range of models and colors.
The Matinee necklace
The matinee necklace is 50–58 cm ‌and looks great with low-neckline dresses. Fashionistas typically wear the matinee at chest level, and it easily adapts to many types of clothing and can be worn both socially and officially. It is the perfect piece of jewelry for a range of events, both formal and informal. A typical example of a matinee necklace is a pearl necklace. Like any other long necklace, this one can have multiple strands. The matinee necklace is made by lengthening the princess necklace by a few centimeters.
The bib necklace
This necklace, often known as a bib necklace, is available in several sizes. Depending on the model, it may tighten around the neck and work its way up to the chest. Pearls, metal, and cloth are among the materials used in making bib necklaces.
The term "bib" does not give these wide-on-the-chest ornamental necklaces their due pride of place. Bib necklaces can be ethnic or abstract, with an assortment of pearls or crystals. These are difficult necklaces to wear. It is therefore important to learn how to harmonize your bib necklace with the rest of your apparel; hence, the need to wear them with caution. This type of necklace has a lot of options and comes with an extravagant flair.
The Rope Necklace (Fabric Juicy Couture Necklace)
This is a type of necklace with twisted threads that compose a single volume of a thick single rope. Rope necklaces are inexpensive necklaces that adopt the Avant-Garde design. But, in reality, we can also use lanyards for luxury jewelry. For example, by attaching a gemstone pendant to fabric or leather lace.
The Lariat Necklace
The lariat is a unique model that does not have a neck closing mechanism. You can fasten this lasso collar by tying a knot or placing one end into a ring on the other end that is specifically designed for this purpose. Lariat necklaces come in various lengths. The lengthier ones are ‌paired with an evening gown to provide an added sense of class. The gem has a more casual design in the short variant.
The Lavaliere Necklace
A lavaliere is a necklace that has a pendant attached to a chain. We can link the fringe or extra pendants to the main pendant. When the Liberty, Edwardian, and Art déco styles controlled the early twentieth century, it was a popular necklace. Lavaliere necklaces are making a comeback in fine jewelry, with many variants.
Multi stringed necklaces
These are necklaces made up of several interconnected threads, as the name implies. It's a timeless design for pearl necklaces. This style of necklace isn't connected to a set length; rather, it shows how to shorten a lengthy necklace by winding it around the neck multiple times. However, if the necklace's components are big (large rings for chains, synthetic jewels, cultivated pearls), you shouldn't go overboard. Limit yourself to two turns or keep a single thread in these situations. They depict several strands of thin chains worn as a necklace.
Necklaces with pendant
To produce necklaces with pendants, jewelers often enhance a basic chain or a masterpiece of fine jewelry with a pendant at the end of the necklace. You can customize your pendants with dates, initials, and dedications. Pendants make you stand out.
Be careful when choosing huge medallions and pendants with caution to avoid drawing attention to items of low value. Tiny pendants are preferable in necklaces.