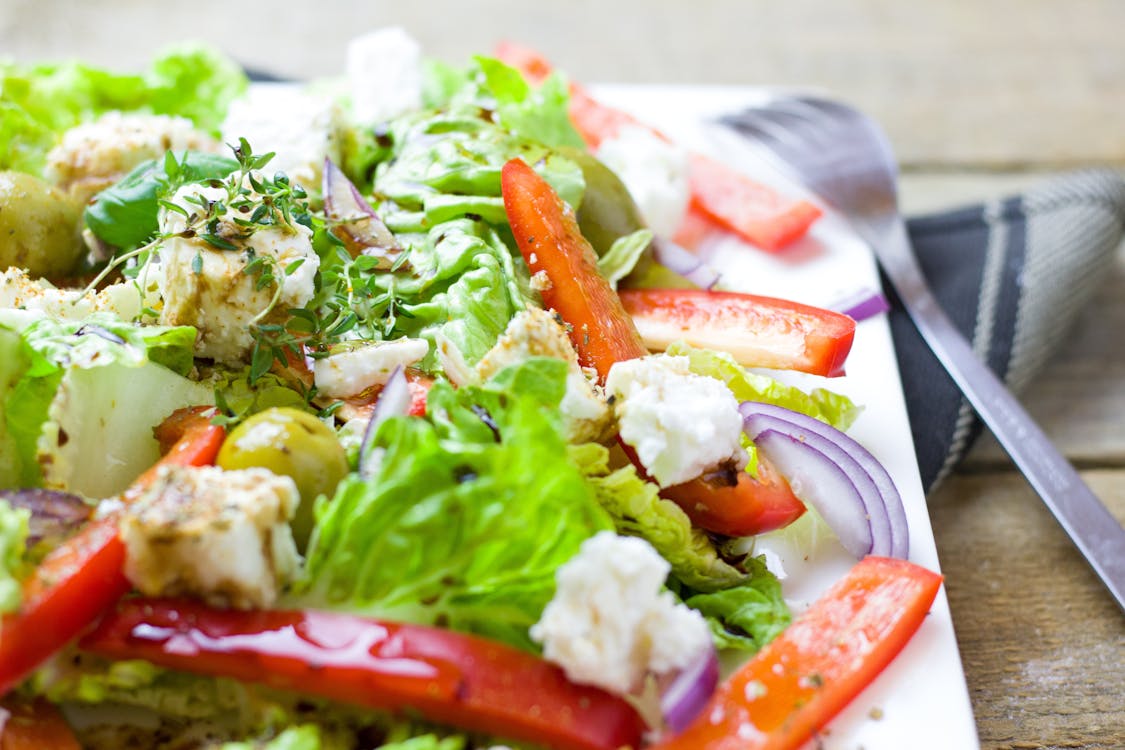 Health is wealth, and to remain healthy and fit, one must eat good food. A walk through the grocery store shows that the range of groceries seems almost endless. Nature in its infinite goodness has gifted us with many foods types that knowing them all may be a near impossibility. There is an idea; categorizing food by letters! Hence, in this article, we have shown you 10 foods that start with S!
Foods that Start with S
Saffron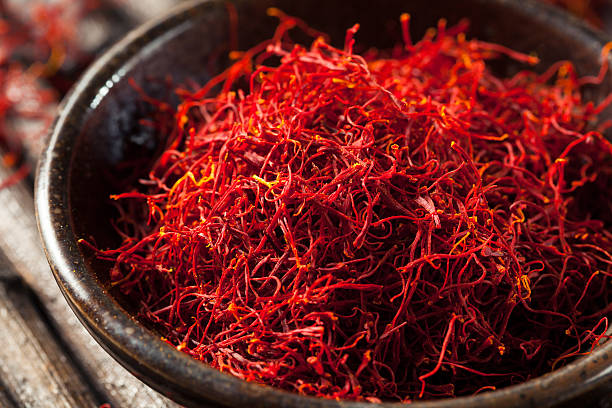 History, Origin, and Description of Saffron
Number one in our 10 foods that start with S is Saffron. This food is a variety of crocus which originates from Asia Minor. It is the filaments produced by the saffron flowers which are collected manually and then dried. Saffron was known to the Egyptians, Greeks, and Romans.
Presentation of Saffron
Several varieties exist, but the best known remains the cultivated. Some countries grow it like Greece and Italy. The plant reaches about fifteen centimeters in height. The filaments that the flower produces are orange-brown, and their hot and bitter flavor releases a pungent odor. Over 100,000 crocuses are needed to harvest 500 grams of saffron.
How to Purchase Saffron
Buy saffron strands rather than ground to ensure that it is not adulterated. Saffron strands are available in most grocery stores and online.
How to Prepare Saffron
Soak the saffron in a little hot water to dissipate its coloring and flavor, then add this liquid sparingly to your food. Saffron is used mainly in Arab and Indian cuisines. It seasons and adds color to couscous, rice, stews, and curries. It is an essential ingredient for bouillabaisse, pa,ella, and Milanese risotto.
Sage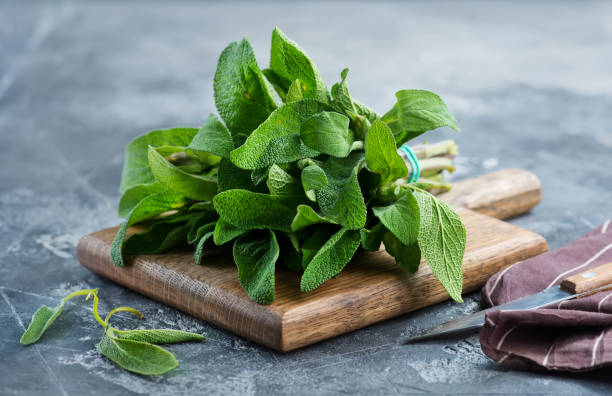 History, origin, and description of Sage
Sage appears at number two in our list of foods that start with S. Sage is an aromatic plant whose origin comes from the Mediterranean basin. It has been consumed since antiquity. The Greeks and Romans recognized its medicinal properties.
Presentation of Sage
Several hundred varieties exist. While some are shrubs, others are just herbs. The most widespread species is the big sage which can reach between 40 and 90 centimeters. Its hairy stem has thick, oblong, ribbed green leaves.
How to Purchase Sage
You can find whole, crumbled, or ground-dried sage leaves.
How to Prepare Sage
A multitude of foods harmonizes with the full-bodied, slightly camphorated flavor of sage. It is suitable for fatty meats, poultry, stuffings, soups, fatty fish, and dairy products, but should be used sparingly not to mask the flavor of the food. Sage aids in the digestion of fatty foods.
Saint-Pierre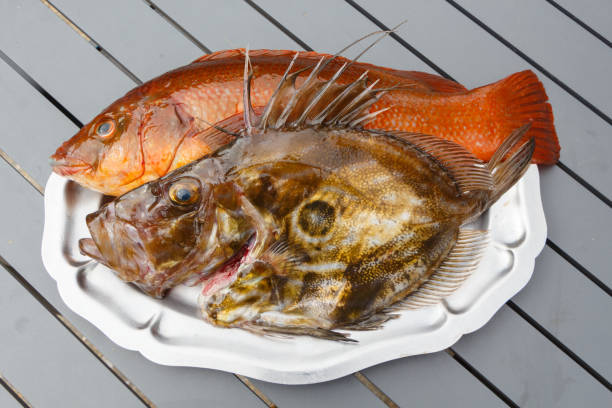 History, origin, and description of Saint-Pierre
Featuring at number three in our list of foods that start with S is Saint-Pierre. Unusual in appearance, the Saint-Pierre prefers temperate seas and lives near the coasts of Japan, Australia, and New Zealand.
Presentation of Saint-Pierre
The Saint-Pierre is an oval-shaped fish strongly compressed on the lateral sides. A black spot emerges on both sides of her golden dress. This fish measures between 25 and 50 centimeters and weighs a little less than a kilo. It has an unsightly head with its eyes set high to a large, prominent mouth.
How to Purchase Saint-Pierre
Saint-Pierre is best bought fresh. If you live in riverine areas, you may find authorized Saint-Pierre dealers in local markets.
Saint-Pierre is also available in most supermarkets, grocery stores, and online.
How to Prepare Saint-Pierre
Empty and then trim the scallop before preparing it simply so as not to mask the delicate flavor of its flesh. Cook it differently, such as sole or turbot, whose recipes suit it perfectly.
Salicornia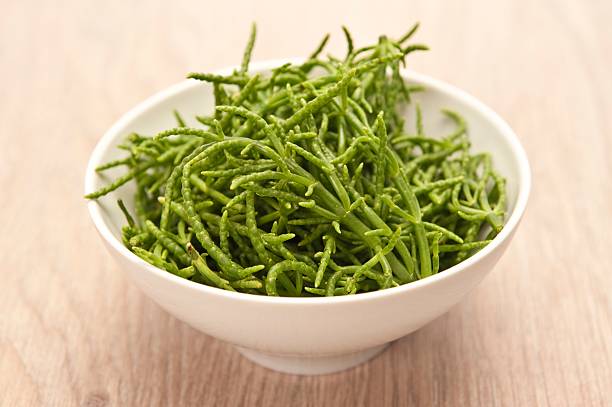 History, origin, and description of Salicornia
Sarlicornia is number four in our list of foods that start with S. The salicornia takes its origin from the Arabic "salcoran" and owes its name to the successive bulges which make up its ending in a protruding nipple called "salt horn". In the past, it was incinerated to make soda, the basis of the production of glass and soap. In the 14th century, glassmakers moved their workshops according to the areas where salicornia grew. Taken out canned in ships in the mid-nineteenth century, its vogue in food will cease as abruptly as it had begun.
Presentation of Salicornia
Glasswort is a wild plant growing in salt marshes and below the high tide limit on the Channel, Atlantic, and Pacific coasts. It is not, so to speak, algae. The samphire is made of leafless green stems that are 20 to 60 centimeters long.
How to Purchase Salicornia
Buy a non-fibrous, firm, and well-colored samphire whose base and center are fresh.
How to Prepare Salicornia
Remove the samphire roots and hard parts at its base, then wash thoroughly. Salicornia is eaten raw or as cooked salad prepared like asparagus. It is a delicious accompaniment to fish and seafood, as well as chicken. Added to a stew, it is unnecessary to add salt to it.
We cook the Salicornia in boiling water for a few minutes or even in steam. Do not overcook it at the risk of "killing" its taste.
Salsify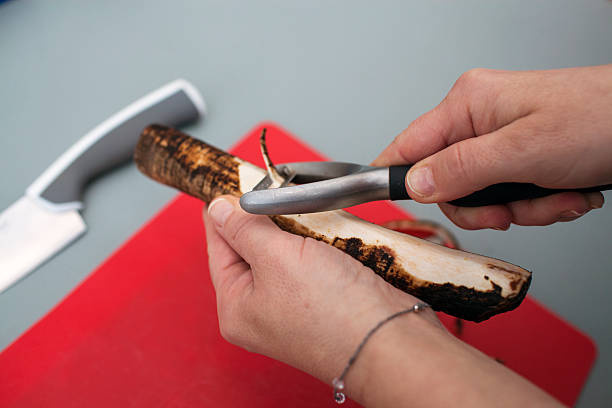 History, origin, and description of Salsify
The fifth on the list of foods that start with S is Salsify. This is a vegetable plant with roots whose origin comes from the Mediterranean region and dates back over 2000 years. It seems that the cultivation of salsify began in the 17th century.
Presentation of Salsify
Salsify is about thirty centimeters long by five in diameter and resembles parsnip, although it has several roots. A thin, light brown skin covers its whitish flesh. It has long, edible green leaves that taste like endives. The flavor of salsify is not unlike that of oysters.
How to Purchase Salsify
Go for firm salsify, not too big so as not to have fibrous flesh.
How to Prepare Salsify
Peel, then cut the salsify. Reserve it in lemon water so it doesn't darken or quickly prepare it. Do not overcook the salsify as it will turn into a not delicious porridge. prefer cooking with steam rather than water.
Sapodilla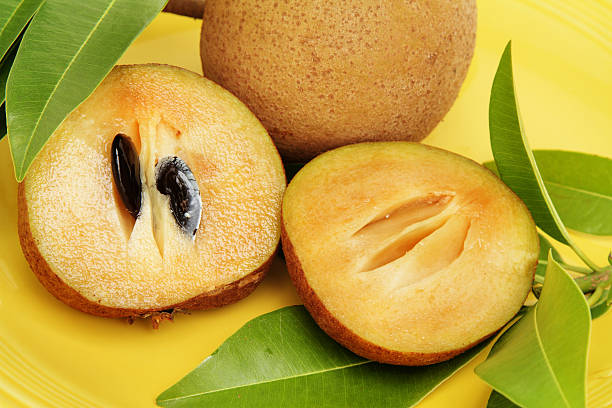 History, origin, and description of Sapodilla
The sapodilla is the fruit of the sapodilla tree, an imposing tree of 30 meters high with evergreen leaves and whose origin comes from Mexico and Central America. The annual production of each tree is 2000 to 3000 sapodilla per year. Sapodilla is the sixth in our list of foods that start with S
Presentation of Sapodilla
The sapodilla is small, no bigger than an egg. Its gray or brown bark peels easily despite being rough. It covers a slightly translucent brownish-yellow flesh, juicy and sweet like pear and fragrant. You will find 2 to 10 seeds in the heart of each Sapodilla.
How to Purchase Sapodilla
Go for fresh and intact sapodilla.
How to Prepare Sapodilla
Wash the sapodilla, then peel it before eating it as it is or cut it in bits and eat with a spoon.
Sardine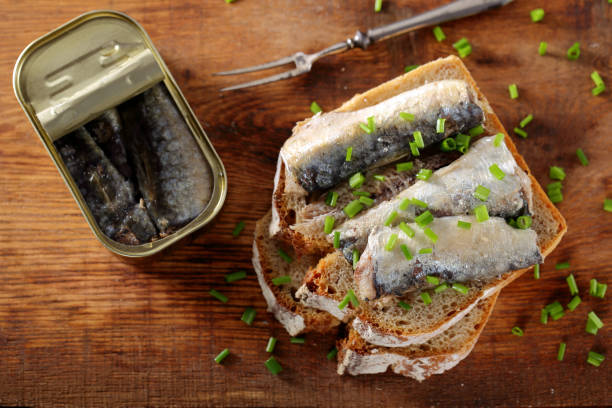 History, origin, and description Sardine
Number seven on our list of 10 foods that start with S is sardine. These small fishes live in shoals in the Atlantic Ocean, the Pacific Ocean, and in the Mediterranean Sea. We owe the name of this fish to the fact that it was very widespread near the coasts of Sardinia.
Presentation of Sardine
There are 6 species of sardines. Sardines are like herring and shad. Their olive green body with golden flanks and a silvery belly is slender and ends in a very forked tail. It measures 15 to 20 centimeters and is covered with thin scales.
How to Purchase Sardine
It is quite rare to find fresh sardines on fish market stalls. Rather, they are offered to the consumer in a canned form.
How to Prepare Sardine
Eat the sardine as it is, or drizzled with a squeeze of lemon accompanied by a toast of buttered bread.
Salmon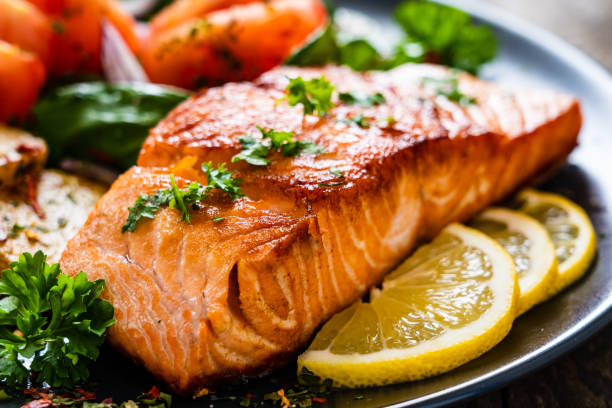 History, origin, and description of Salmon
Salmon has been a very popular fish since ancient times, both for its taste and for the pleasure of fishing it. Much rarer nowadays because of intensive fishing and pollution problems, the Atlantic Ocean salmon was the first to be threatened. Sound management of stocks makes it possible to stop the extinction of the breed. Although salmon are born in freshwater, they live in saltwater for a few years, then return to their place of origin to spawn. Salmon is at number eight on our list of foods that start with S
Presentation of Salmon
There are five species living in the Pacific Ocean and one living in the Atlantic Ocean. Of these species, only one variety permanently inhabits freshwater. Its physical appearance differs somewhat depending on the species. His elongated body is slightly compressed. Its skin, which varies in color depending on the species and the time of year, is covered with smooth spotted scales. Among the salmon of the Pacific Ocean, we find the following species: king salmon, sockeye salmon, coho salmon, pink salmon as well as keta salmon.
How to Purchase Salmon
We find salmon marketed fresh and frozen whole, in steaks, pieces, or fillet. Smoked, you can get it in sealed plastic. It is also available dried and canned. Salmon eggs are also available sold in glass jars.
How to Prepare Salmon
Scale and empty the fish before preparing it. You can serve smoked salmon with capers and onions, and it adds a refreshing note to sandwiches, salads, mousses, and quiches. All cooking methods are suitable for salmon. You can cook in steaks.
Sesame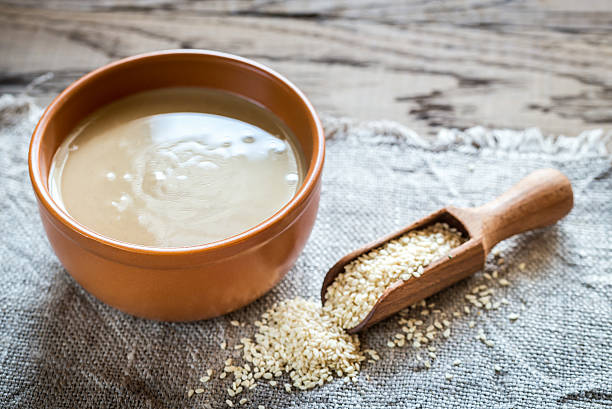 History, origin, and description of Sesame
Sesame is number nine on our list of foods that start with S. Sesame is a bushy, 3,500-year-old plant that originates from Indonesia and East Africa. Considered one of the first condiments, sesame is very popular for its seeds, which contain a lot of oil.
Presentation of Sesame
With a height of up to 60 centimeters, sesame offers beautiful pink or white flowers to give birth to pods in which are enclosed small oval and flat seeds with a nutty flavor.
How to Purchase Sesame
Shops offer sesame seeds, shelled or whole, raw or roasted.
How to Prepare Sesame
You can eat sesame seeds as they are, raw or roasted. We often use sesame in baking or pastry making. Mixed with almonds and honey, they form the basis of an oriental recipe called "halva". Crushed, we transform them into sesame butter that we spread like peanut butter.
Sole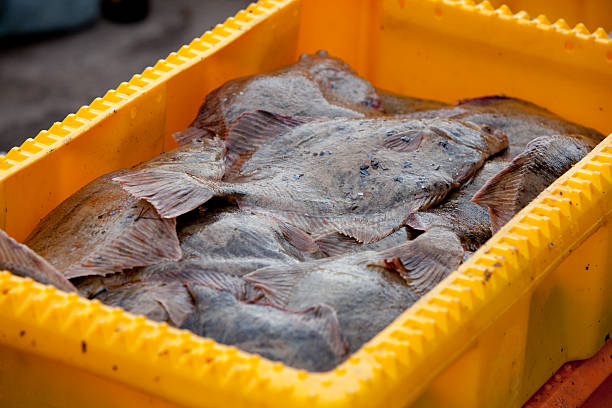 History, origin, and description of Sole
The next on our list of foods that start with S is Sole, at number ten. Sole fish is a flatfish inhabiting the sandy bottoms of the English Channel, the Atlantic Ocean, the Pacific Ocean, the Mediterranean Sea, and the North Sea.
Presentation of Sole
The sole is usually between 8 and 45 cm long, but it can reach 70 cm long. The best known is the common sole, also called Dover sole. Its muzzle resembles the beak of a parrot. The skin is mostly gray with black speckles.
How to Purchase with Sole
The sole fish is best bought fresh or frozen.
How to Prepare Sole
Sole is prepared in various ways. All the cooking methods are suitable for the sole.
Spirulina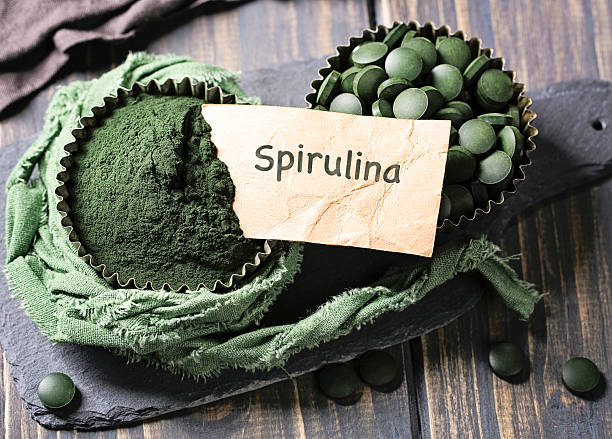 History, origin, and description of Spirulina
The last on our list of foods that start with S is Spirulina is one of the most famous algae that grows in certain lakes in central and southern America, as well as in Africa, and whose origin dates back over three billion years. The Aztec people consumed it and by the populations of the shores of Lake Chad in Central Africa. It is also cultivated on the archipelago of Hawaii, in the state of California, and in Thailand.
Presentation of Spirulina
Spirulina is a microscopic blue-green alga because of the presence of two pigments. Its flavor and color may not always be pleasant, so it is more often ingested in capsule form.
How to Purchase Spirulina
Spirulina is available in various forms. There is Spirulina powder, flakes, capsules, or capsules.
How to Prepare Spirulina
Dissolve spirulina in fruit juice or water or add it to yogurt or a bowl of cereal. It is also incorporated in soups, sauces, rice, and pasta.
Read about the 10 Super Foods that start with Q